Meet the Faculty
Our Early Childhood faculty undertakes rigorous formal training which includes the pedagogical philosophy, its approach to child development, and the pivotal role of child observation for assessing and monitoring each child's development.
Keelah Nurse Helwig '89 - Mixed-Age Kindergarten Teacher, Early Childhood Chair

Biography
An alumna of The Waldorf School of Garden City, class of 1989, Keelah Helwig received her Bachelor's Degree in Drama from Spelman College. In 2009 she received her Master's in Waldorf Early Childhood Education from Sunbridge College in Chestnut Ridge, New York.
With two daughters who are alumni of the School and as a graduate of the School's Foundation Studies program, Keelah is delighted to be part of the preschool faculty and loves her role as a Kindergarten teacher.
Abby Kim (McGlone) '09 - Sweet Peas (2s) Program Teacher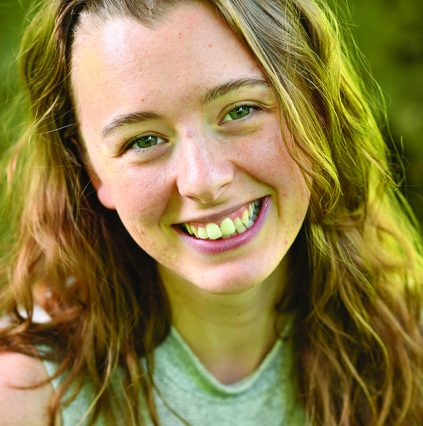 Biography
A graduate of The Waldorf School of Garden City, Ms. McGlone returned to her alma mater after attending Marymount Manhattan College and St. Joseph's College and receiving a certificate in Waldorf Early Childhood Education from the Sunbridge Institute.  After spending several years as an assistant in the nursery program Abby has taken on the assistant position in the Mixed-Age Kindergarten.  Ms. McGlone is an avid flutist and instructs those new to the instrument.  She wants every parent to know that "as a lifelong Waldorf student, I see in myself the fruits of my education.  It is an honor to be embarking on this journey as a teacher."
Stephanie Cleary - Parent & Child Teacher, Simplicity Parenting Facilitator
Biography
Stephanie Cleary is one of the lead teachers in the Parent & Child Program and is the facilitator of the Simplicity Parenting program as both coach and counselor. She holds an undergraduate degree in Art, as well as Waldorf Early Childhood certification along with a range of professional Waldorf certifications.
Stephanie has served as an assistant in the Nursery and Kindergarten, as well as the Afternoon Early Childhood program. Ms. Cleary's dynamic leadership has led to the launch of several Parent and Child satellite programs along with our Nature Trail program. She is a member of the Diversity Committee and mentors teachers at Our Sons and Daughters, a Waldorf Initiative in Sag Harbor. Her children Luke '21 and Soleil '23 attend(ed) the School.
Stephanie is a certified yoga instructor, screenwriter, and playwright, and has had two Off-Broadway plays produced. She believes that The Waldorf School of Garden City graduates students who are "recognized for their abilities to be self-reliant, socially-minded, critical thinkers who are well-balanced individuals."
Monica Gallardo - Nursery Teacher

Biography
The 2021-2022 school year marks 22 years in the Early Childhood program for Monica Gallardo.  Her daughter Carla attended the School and was a student in the Class of 2006.  Monica hails from Ecuador, is fluent in Spanish, and has traveled extensively in South America.   Her undergraduate focus was on Latin American Studies.  She has completed numerous graduate and training programs on topics of early childhood education, special education, and Waldorf Education.  She holds a great interest in nutrition and natural healing support.
Karen Giumenta - Nursery Teacher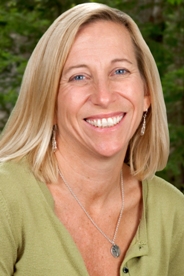 Biography
Karen Giumenta received her Bachelor of Science degree from Hofstra University and is a graduate of the Sunbridge Institute's Early Childhood Teacher Training program. She also completed the Waldorf Foundation Studies program through the Winkler Center for Adult Learning.
Karen was the Nursery & Afternoon Care Assistant for many years before transitioning into her current role as lead Nursery Teacher. In addition to her responsibilities as an Early Childhood teacher, Karen was the advisor to the after-school gymnastics club for children ages 9-13.
Karen is an avid runner and loves going for early morning runs with her friends before she gets ready to go to school. Her children Joseph '23 and Francesca '25 currently attend The Waldorf School of Garden City. Before she joined the School, Karen spent over a decade as the proprietor of a successful health food store.
Maria Kata - Mixed-Age Kindergarten Teacher

Biography
Maria Kata earned her Bachelor's Degree in Elementary and Spanish Education from Syracuse University and her Master's in ESL Education from Queens College.   For several years, she taught Spanish and ESL to language learners of all ages, including adults.
After her children were born, she became a childbirth educator, doula, and prenatal yoga instructor.  Upon learning about Waldorf Education, Maria began a Waldorf-inspired cooperative home-schooling group in Suffolk County before joining our Early Childhood faculty in 2008.  She assisted in our Parent & Child and Kindergarten programs, and in 2009, completed the Winkler Center's Foundations Studies Program.  Maria graduated from Sunbridge Institute in 2014 as a Certified Waldorf Early Childhood Educator, and is thrilled to have become a Lead Kindergarten Teacher in 2015!
In her spare time, Maria loves to dance, travel, cook and eat delicious vegan food, and laugh with her family that includes two daughters, one a Waldorf graduate and one who currently attends the School.
Christina Covas - Mixed-Age Kindergarten Teacher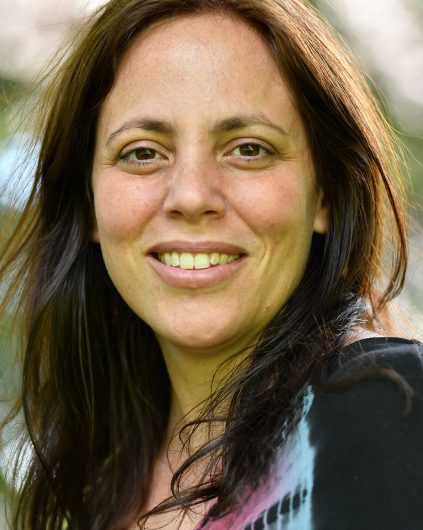 Biography
Cristiana Covas received her Bachelor of Science Degree from Florida International University, where she graduated Cum Laude. She joined the Waldorf School of Garden City in 2016.
Prior to joining the School, Christina spent many years assisting in Early Childhood classes including the Waldorf School of Miami. She also served as the lead teacher in the 2.5-3 year old classroom at the Creative Learning Center.
Rie Seo - Mixed-Age Kindergarten Teacher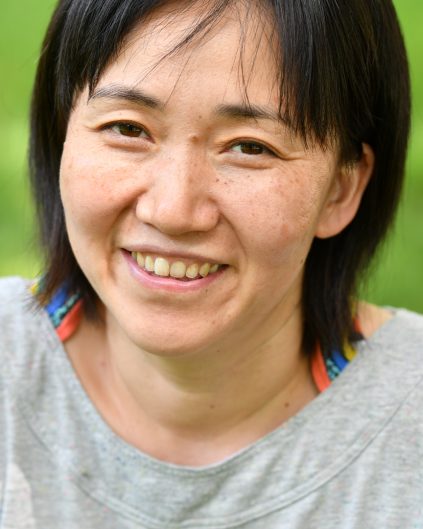 Biography
Rie Seo received her Bachelor of Arts Degree in Drama from Tamagawa University in Tokyo, Japan, and her Master of Fine Arts Degree in Theater Design from NYU Tisch School of the Arts. She earned her Certificate in Early Childhood Education from LifeWays and completed Early Childhood Teacher Training at the Sunbridge Institute.
Before joining the Waldorf School of Garden City, Rie served as the Aftercare Lead Teacher at New Amsterdam School. She also led nursery and parent/child programs at a Waldorf-inspired Japanese Saturday Program in Brooklyn. She was also the founder and lead teacher for outdoor Waldorf-inspired parent/child classes in Queens.
Rie is the proud parent of two girls and enjoys spending her time in her family's vegetable garden.
Admissions
Deanna Guzman - Enrollment Director, Early Childhood - Grade 4

Biography
Prior to coming to The Waldorf School of Garden City, Deanna spent 5 years as the Director of Recruitment and Admissions at Summer on the Hill at Horace Mann School, 7 years as an Elementary Teacher for the NYC DOE, and was Staff Developer/Instructional Coordinator for the Amber Charter School. She is also an independent school parent and consultant for independent school candidates.
Per Ms. Guzman, "The educator in me can speak to both the curriculum and the experiences Waldorf offers as part of its culture to support families in understanding what Waldorf's educational premise and scope entail. I am excited to be part of a school that recognizes the importance of diversity as well as the work that is still left to do. I believe in the Waldorf mission to not only support students' academic growth, but also the growth of their character."
Deanna holds NYS certifications in both Childhood and Early Childhood Education and an M.S. Ed. in Early Childhood and Childhood Literacy Studies from Lehman College. Her B.A. is in Sociology with minors in Early Childhood and Childhood Education in Urban Ed., also from Lehman College.
Ms. Guzman is an avid collaborator who is professional and passionate about education and excited to share what our School has to offer to new families.